The Philosopher President of the NCAA
Dr. Myles Brand was an academic, a philosopher, and a leader who championed student-athletes and reshaped the world of collegiate athletics. He was President of the National Collegiate Athletic Association (NCAA) from January 1, 2003, until the day he passed away on September 16, 2009.
Brand was the first university president to lead the NCAA, bringing a unique perspective to the organization that prioritized academics, equity, and the success of student-athletes. He envisioned a better, more ethical foundation of intercollegiate athletics grounded in a balance between academics and athletics. Under his leadership, the NCAA succeeded in improving graduation rates for student-athletes and advocated a culture of diversity and inclusion.
Today, Brand's legacy remains a powerful force in the NCAA and the world of sports. His accomplishments during his tenure demonstrate the true potential of collegiate athletics—to inspire change and foster values in our society. As the world continues to examine the issues that characterized his career, Myles Brand lives on in his words and works, catalogued here for educational use and reference.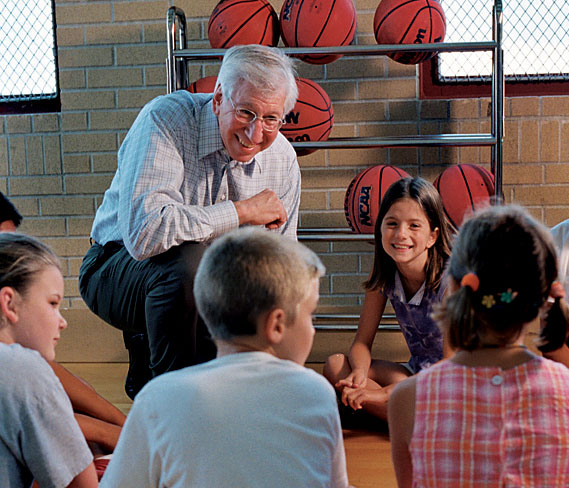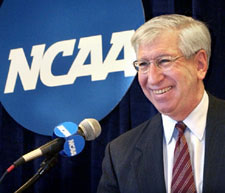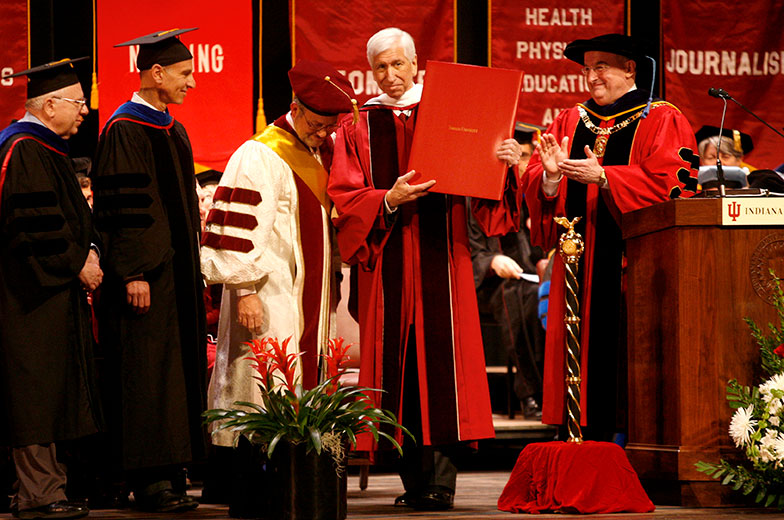 "There is no better place to learn life skills than athletics."
"Academics First: Reforming Intercollegiate Athletics," delivered to National Press Club, Washington, D.C.
January 23, 2001
"The Role and Value of Intercollegiate Athletics in Universities," Journal of the Philosophy of Sport, 33:1, pp. 9-20
January 1, 2006
Mondays with Myles: Episode 2 – Brooklyn
February 12, 2006
 "Brand was a philosopher who will be remembered for his eloquence and for his fight for justice in sport."
This website is a comprehensive collection of Myles Brand's writings and works, including his early philosophical reflections, editorials on the sports industry, speeches given throughout his career, and an archive of his podcast Mondays with Myles.
These documents chronicle Brand's initiatives and the accomplishments he achieved during his tenure as president, which the NCAA posthumously commemorated as a "Legacy of Leadership." His writings and public appearances focus on essential topics such as the importance of academics, social justice issues in athletics, commercialism in collegiate sports, and the role of athletics within universities and colleges.
While the world of collegiate sports continues to evolve since his passing, the hope is that researchers and curious minds alike will find numerous ways to benefit from this repository of work and that the legacy of Myles Brand will inform future research and policy.
Thanks to Indiana University Archives and the NCAA Library and Research collections for assistance and permissions.
For more info, see the 2021 Special Issue of The Journal of Intercollegiate Sport, "The Myles Brand Era at the NCAA: A Tribute and Scholarly Review."