Written Resources and Records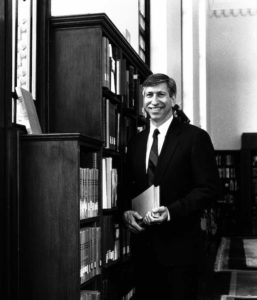 These archived documents include a wide variety of Myles Brand's written works, such as articles written for publication, speeches he gave at public appearances, and even an excerpt from one of his books. Here you will also find related articles that feature Brand's quotes and works as well as transcripts from his podcasts and interviews he gave over the years. All document materials are available to download and use for educational purposes.
"Preface," Intending and Acting: Toward a Naturalized Action Theory (The MIT Press, 1984)
January 1, 1984
"Remarks by Myles Brand to Statewide Conference on Retention of Minority Students," given at The Ohio State University
January 11, 1989
"Undergraduate Education: Seeking the Golden Mean," Educational Record: The Magazine of Higher Education, 73:4, pp. 18-26
November 9, 1992
"Higher Education and Obligations to the Future: The Inaugural Address of Myles Brand," delivered at Indiana University during his ceremonial inauguration
January 19, 1995
"Lifting Up Our World: How Moral Values Affect the Way We Educate Our Young People," published in Vital Speeches of the Day; delivered to the Buchanan Counseling Center at Clarion Health Partners, Indianapolis, Indiana
November 19, 1998
Indiana University News Conference on Coach Bob Knight Sanctions, including "Sanctions and Directives Resulting from the Conditions for Review" and the agreement signed by Knight
May 15, 2000
"When the Going Gets Tough," The Presidency, 3:3, pp. 14-16
September 1, 2000
Myles Brand Letter Regarding Coach Bob Knight's Firing
September 13, 2000
Doonesbury Cartoon Regarding Coach Bob Knight's Firing by Garry Trudeau
October 15, 2000
"Academics First: Reforming Intercollegiate Athletics," published in Vital Speeches of the Day; delivered to the National Press Club, Washington, D.C.
January 23, 2001